Jingle bells, Jingle bells.... The Elsword Advent Calendar arrived in Elios!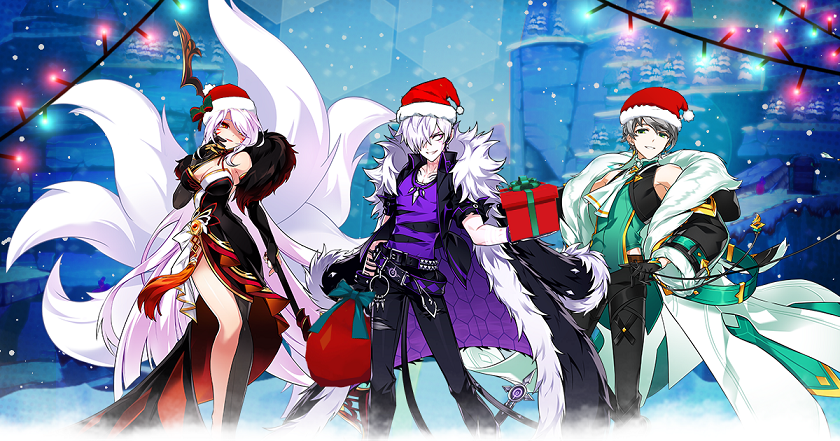 This year, we have a special Advent Calendar for you. Log into our forum each day to find out which great surprise is waiting for you from 1st to 24th December!

How is it working?
Log into the forum each day to receive a coupon code that contains a gift!
A new coupon will appear everyday on this thread.
Each coupon is available once per account.
Each coupon is limited on time: you can reedem a coupon only during the day for which it was delivered.
(Example: Coupon of the 1st of december is available only the 1st of December, from 00:00 until 23:59).

Here's how to redeem the coupon:
Log into the website
Use the code coupon panel
Insert the code
Select the character for which you wish to receive your gifts on.
The items will be delivered to you via the in-game messaging system.
We hope you will enjoy these lovely gifts!
Your Elsword Team